Rand Pipp has been an explorer his whole life. From a very young age he has discovered the road less traveled,marveling in those experiences that took him the farthest from where he had been before.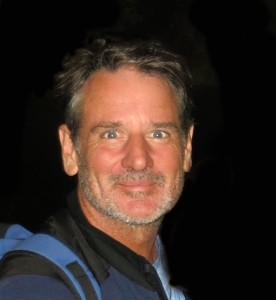 Extensive inner exploration via meditation and mindfulness exploring the far reaches of awareness and being;

Five year 40,000 mile global sailing adventure covering over 50 countries and 5 continents;

Successful business career with many innovative first technologies developed and deployed around the world;

Eco Challenge competition of 300 miles of running, biking and horseback with Team Nike;

Exploration of many peoples, cultures, life forms, oceans, seas, mountains and caves, mapping areas never before seen by man.
Rand Pipp on Photography:
I started my camera education at the age of eight on a 1920's Ica A.G. Icarette 501 with black and white 120 roll film. I shot photos on camping, rafting and hiking trips through the lower 48 of the US and Canada. As I composed my subject matter, what fascinated me most was the dance between the world, the light, and the use of angle and time of day to find the perfect nexus of perspective, time and location to witness the world. To this day I am in love with that dance.
It is a dance of 'nowness':
The meditative stillness of mind required to listen to our world and allow it to share its secrets;

The dance of creativity between the world and the framing, composition, shapes, lighting, and so many other parts of perspective and her many choices;

The culmination of the dance in that moment when the shutter captures the moment.
I love the dance and I hope you do too. If there is a gallery present, I hope you find within it's walls something that lights an emotion, a memory or sense of awe that will make your day a more satisfying one.